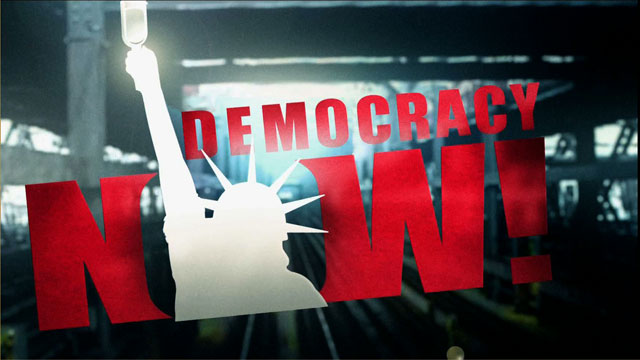 Media Options
As bombs rained on Yugoslavia over the weekend, Washington's elite media clique was toasting its champagne glasses with the likes of Hustler magazine publisher Larry Flynt, former Secretary of State Henry Kissinger and the Clintons themselves at the annual White House Correspondents Association dinner.
To many, the annual journalistic exercise in black tie excess has become an increasingly tabloid extravaganza. The New York Times described the event as a "glittery scrum" and an "antic opera bouffe of media, celebrity and politics," and did not buy the usual table, although some of its reporters attended.
Outside the Washington Hilton, demonstrators protested the war in Yugoslavia and held signs deriding the "White House Pimp Corps." Sam Husseini, of the Institute for Public Accuracy, was also outside the Hilton distributing leaflets to reporters about the Rambouillet accord.
In a pre-Polk award discussion, CNN reporter Christiane Amanpour was videconferenced into an auditorium of journalists about the coverage of the war, and Amy Goodman was able to ask her a question about CNN's use of retired military officers, and its exclusion of voices of the anti-war movement.
Tape:
Christiane Amanpour being questioned by Amy Goodman About CNN Coverage of the war in Yugoslavia.
Guests:
Martin Thomas, member of the Green Party and of DC Stop the War Now. He was one of the protesters in front of the Washington Hilton.
Sam Husseini, from the Institute for Public Accuracy. He leafleted outside the White House Correspondents dinner.
Related link:
---