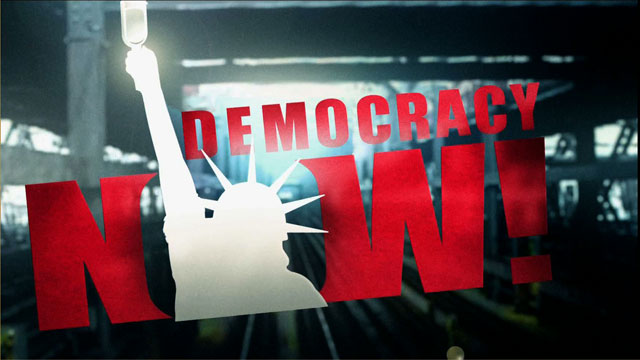 Media Options
Police at the University of California, Berkeley, arrested 81 people Tuesday on the sixth day of a student protest called to push for more money for ethnic studies programs. The students had set up a tent city in front of California Hall, which houses the offices of Chancellor Robert Berdahl. Some students who refused to leave were dragged away.
About 100 activists, including six on a hunger strike, took part in the protest that started a week ago today. A student coalition called the Third World Liberation Front argues that with a $300,000 budget cut, the elimination of eight important courses, only one Chicano studies professor and half a professorship for Native American Studies, the university is destroying the ethnic studies department. The group has presented the Chancellor with a list of seven demands concerning faculty hiring, funding and other issues.
It is worth mentioning that 30 years ago, in 1969, the first ethnic studies department in the country came to Berkeley after student protestors shut down the campus. Today's protestors note that people such as Ward Connerly, who is a member of the UC Board of Regents, want to eliminate academic programs of diversity altogether, a move which could lead to the elimination of women's studies, gay and lesbian studies, ethnic dorms and a host of other university programs and services.
Guests:
Prof. Carlos Muoz, Professor of Ethnic Studies at UC Berkeley. He is the author of ??Youth, Identity, Power: The Chicano Movement. He was the founding chair of the nation's first Chicano Studies Department at Cal State Los Angeles. Call: 510.525.7469.
Amy Sadao, first year graduate student in ethnic studies, and a member of the Third World Liberation Front, the student group organizing the protests to save ethnic studies.
??
??
??
????
??
---