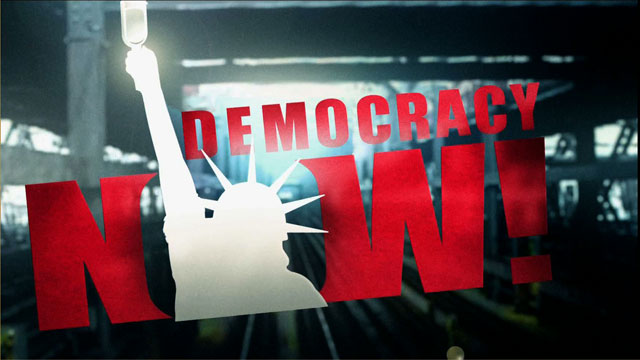 Media Options
Yugoslav President Slobodan Milosevic made his second public appearance in as many days today, visiting a central Serbian town that was devastated by NATO missiles that went astray in April.
Addressing several thousand people outside the town's damaged hospital, Milosevic said NATO's worst crime committed in its air campaign against Yugoslavia took place in Aleksinac, a small, impoverished town. Yesterday Milosevic stood in front of a bombed-out bridge near Serbia's second city Novi Sad–the object of repeated NATO bombings–to launch post-war reconstruction after 11 weeks of NATO air strikes, which ended last week.
The crowd in Aleksinac chanted "Slobo, we are with you" and dozens waved Serbian and Yugoslav flags.
Today we are going to talk about anti-Milosevic dissidents in exile in Budapest with Pacifica reporter Laura Flanders, who recently spent a few weeks in Budapest.
Guest:
Laura Flanders, Pacifica reporter.
---