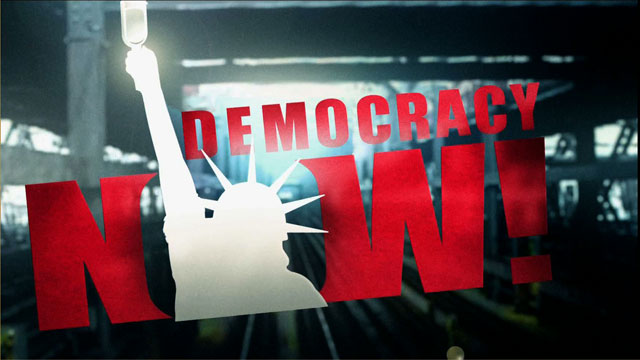 Media Options
Russia sent an 11-vehicle convoy today from Bosnia to re-supply its troops at the airport in Pristina. Russian control of the airport has caused an embarrassing diplomatic standoff as Western nations struggle to reach an agreement with Russia over its role in the massive peacekeeping mission.
The Russian convoy included paratroopers and supplies for the two to three hundred Russian troops at the airport, according to the Russian Defense Ministry. The surprise arrival of the Russian troops ahead of NATO has given Moscow greater leverage in negotiations over its place in the peacekeeping force. So far, they have refused to let British troops enter the airport.
Guests:
Nicholas Kozlov, Associate Professor of Economics at Hofstra University. He has written extensively about Russia.
Katrina Vanden Heuvel, Editor of The Nation and Co-Author of ??Voices of Glasnost: Interviews with Gorbachev's Reformers.
??
??
??
????
??
---