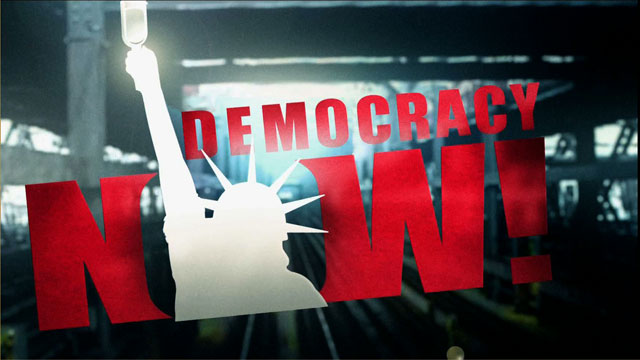 Media Options
Dutch peacekeepers today discovered about 20 charred bodies in a village near the southwestern city of Prizren, in Kosovo. A military spokeswoman says they are believed to be the remains of a mass execution of ethnic Albanians. British troops have already found what appears to be a mass gravesite containing dozens of bodies. Local people say the remains are those of ethnic Albanians killed in April by Serb police and soldiers.
U.S. Marines and other NATO troops spread out over Kosovo today as convoys of Yugoslav soldiers and Serb civilians straggled out of the battered province. Ethnic Albanians quietly moved in as well, taking positions vacated by departing Serbs.
Yugoslav police are expected to pull out most of their forces from the Pristina area today under terms of the peace agreement that calls for all police, paramilitaries and soldiers to be out of Kosovo by next Sunday night.
Guest:
Jeremy Scahill, Pacifica reporter, reporting from Pristina, Kosovo.
---