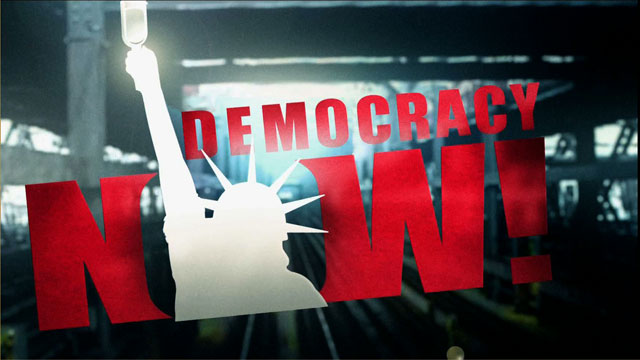 Media Options
Hundreds of demonstrators threw stones at the U.S. Embassy in Prague on Saturday as they demanded an immediate stop to NATO's bombing of Yugoslavia. The protest was part of a series of anti-war demonstrations held in cities around the world, including Amsterdam, the Aviano air base in Italy, San Francisco, Toronto, Montreal and Washington, DC.
In Washington, thousands of protesters marched from the Vietnam Memorial to the Pentagon on Saturday.
Guests:
Ramsey Clark, Former U.S. Attorney General under the Johnson administration, which oversaw the escalation of the war in Vietnam and cracked down on anti-war and civil rights activists. Clark spoke at the demonstration in front of the Pentagon. He has been to Yugoslavia twice since the bombings began.
Gordon Clark, Executive Director of Peace Action, the country's oldest and largest membership peace organization. He was arrested last Thursday along with 25 other religious and peace activists in Washington, DC at a demonstration that began at the empty Yugoslav embassy, where they protested ethnic cleansing, and then continued outside the White House, where they were arrested.
Related link:
---