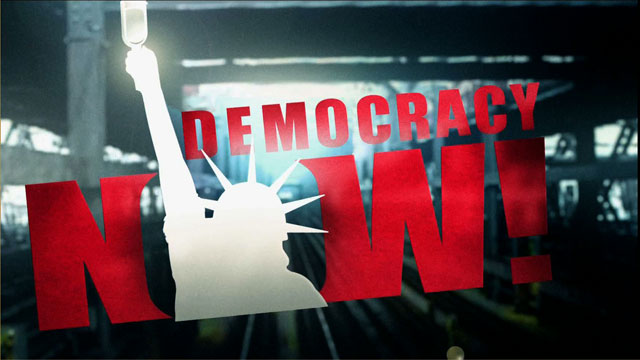 Media Options
A sonic boom sounded in Belgrade today for the first time in two days after talks in Macedonia on the withdrawal of Yugoslav troops from Kosovo broke down early this morning.
NATO, which has focused its attacks on Kosovo rather than on the rest of Serbia since Belgrade agreed to an international peace plan on Thursday, has threatened to intensify its air strikes against Yugoslavia if the military does not withdraw. NATO flew almost 500 air missions on its 75th day of bombings.
Yugoslavia confirmed today that it wants a U.N. Security Council resolution before any foreign troops enter Kosovo. Meanwhile, Russia said today that it is deeply concerned by growing demands from NATO, and by the alliance's failure to halt the bombing of Yugoslavia.
Guest:
Jeremy Scahill, Pacifica reporter, reporting from Belgrade.
---