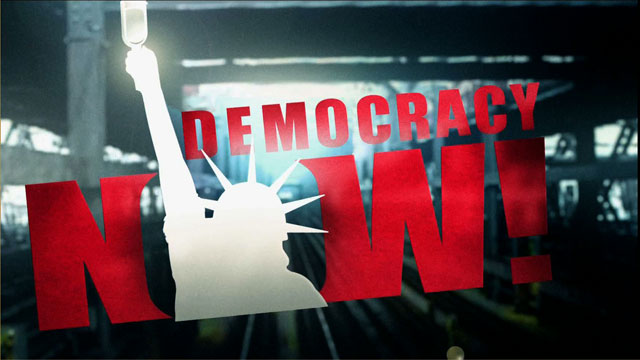 Media Options
A reporter covering an environmental protest in Vail, Colorado, was arrested yesterday after he refused to leave the area where police were arresting demonstrators.
Environmental activists were demonstrating against Vail's "category 3 expansion," which would lead to logging that could lead to the extinction of the lynx–a cat species of Colorado. The protesters had been there since Thursday.
Brian Hansen, a reporter with the Colorado Daily, was arrested soon after forest service agents and the county sheriff's office raided the protest yesterday, which had been going on since last Thursday. He was released late last night, after being charged with a federal misdemeanor. He joins us now from Boulder, Colorado.
Guests:
Pamela White, Editor of the Colorado Daily, which is published in Boulder, Colorado.
Brian Hansen, Reporter for the Colorado Daily.
---