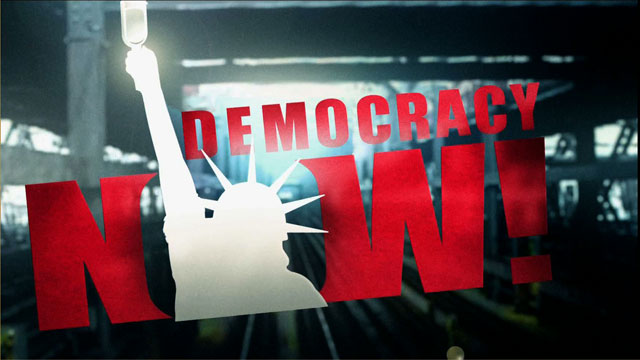 Presidential hopeful George W. Bush beat fellow Republican contenders this weekend at the Republican straw poll in Des Moines, Iowa–this after spending close to $1 million on a nine-week campaign. And as the Texas governor travels around the country seeking the Republican nomination, in Texas he is about to preside over his 100th execution since he became governor.
Larry Robison, a 42-year old man with severe paranoid schizophrenia, is set for execution by lethal injection tomorrow at 6pm. Many mental health advocates are appealing to the governor to grant a stay of execution based on the serious nature of Robison's mental illness. Bush has not taken action in any of the 99 executions that have so far been carried out since he was sworn into office in January of 1995. Texas may break its own record of executions this month–six have been scheduled for August, and three of them have already been carried out, including that of a mentally retarded man.
Guest:
David Atwood, head of the Texas Coalition to Abolition the Death Penalty and good friend of the Robisons.
---