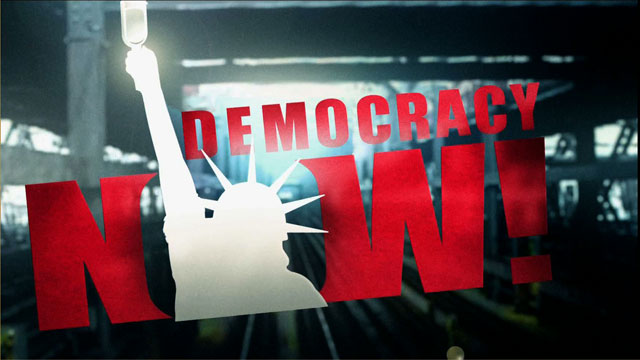 Media Options
Yesterday, an international delegation consisting of European members of parliament, union leaders human rights activists and others held a press conference to ask President Clinton to stop the execution of death row prisoner and journalist Mumia Abu Jamal. They requested a meeting with Clinton and Attorney General Janet Reno on the case of Jamal, and threatened civil disobedience if the meeting was not granted.
Twelve representatives of the delegation, which included actor-activist Ossie Davis, finally met with three Justice Department officials. The officials said they have the power to intervene, but made no commitments.
Guest:
Jerry Gordon, International Committee to Save the Life of Mumia Abu Jamal. He was at the meeting with the Justice Department.
---