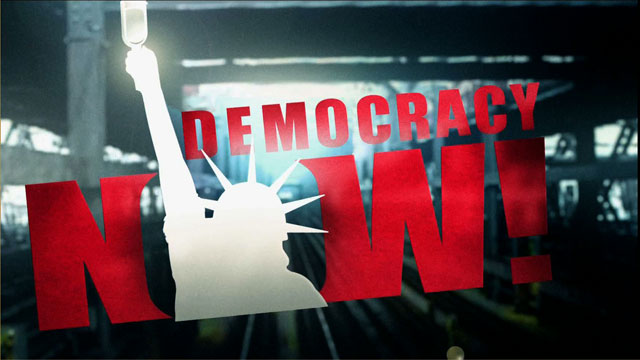 Media Options
Native American activist Leonard Peltier underwent surgery last week at the Mayo Clinic in Rochester, Minnesota. Peltier had been suffering for the last four years from a severe condition which caused his jaw to be frozen open 13 millimeters. X-rays taken on Monday, March 20 showed that Leonard Peltier suffered from ankylosis, meaning that his jaw was completely frozen and immobile. Peltier's doctor reported today that the 5 hour surgery went smoothly and Peltier's jaw has been returned to normal.
Leonard Peltier, considered by Amnesty International to be a political prisoner who should be immediately and unconditionally released, was convicted in 1977 for the murders of two FBI agents. After being faced with formerly withheld evidence on appeal casting serious doubt on Mr. Peltier's guilt, the prosecution admitted that it could not prove who actually shot the agents or what participation Mr. Peltier may have had in their deaths. Peltier will be reviewed for parole on June 12.
Meanwhile, on January 16, members of the Grassroots Oglala Lakota Oyate peacefully occupied the Red Cloud Building on the Pine Ridge Reservation. The Red Cloud Building houses the Lakota's tribal administration. The group is protesting the gross mismanagement of tribal and federal funds, corruption within the administration of tribal business and attempts to eliminate the traditional system of tribal governance. Last Thursday, U.S. Assistant Secretary Kevin Gomer sent a letter to the Grassroots Lakota informing them that if they do not end their protest, he will implement economic sanctions against the Pine Ridge reservation.
Finally, on Tuesday, the U.S. Civil Rights Commission released a report saying South Dakota Law enforcement agencies must work harder to change Native Americans attitudes toward the police. The murder of two Native American men last summer, and recent beatings of Native Americans, have heightened racial tensions between Native Americans and whites in South Dakota.
Guest:
Gina Chiala, co-coordinator, Leonard Peltier Defense Committee. Leonard Peltier will be reviewed for parole on June 12. To demand justice for Peltier call the White House Comment Line: 202.456.1111. Leonard Peltier Defense Committee P.O. Box 583 Lawrence, KS 66044, call 785.842.5774.
Related links:
---