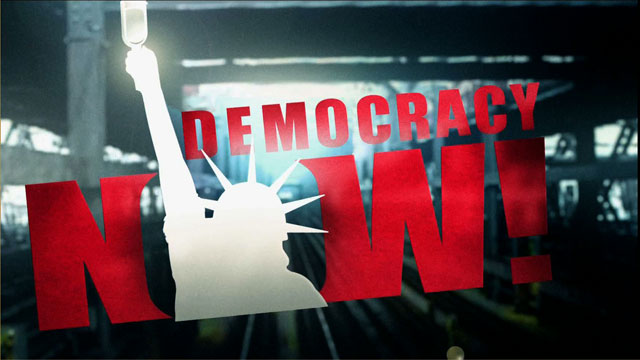 Media Options
Democracy Now! was the first to document the oil giant Chevron's role in the killing of two Nigerian activists. The San Francisco-based oil company helped facilitate an attack by the feared Nigerian Navy and notorious Mobile Police (MOPOL).
In an interview with Democracy Now!, a Chevron official acknowledged that on May 28, 1998, the company transported Nigerian soldiers to their Parabe oil platform and barge in the Niger Delta, which dozens of community activists had occupied. The protesters were demanding that Chevron contribute more to the development of the impoverished oil region where they live.
Guests:
Oronto Douglas of Environmental Rights Action. He was a lawyer for Ken Saro-Wiwa, who was executed by the Nigerian military regime in 1995 for his criticism of Shell Oil's practices in the Ogoni region of Nigeria. Douglas initiated a lawsuit with the Center for Constitutional Rights against Chevron for their complicity in the 1998 murders of two activists. E-mail: Oronto Douglas.
Danny Kennedy of Project Underground, which is organizing in the San Francisco Bay Area against the Chevron annual shareholders meeting in San Ramon next Wednesday. Call: 510.705.8981.
Related link:
---