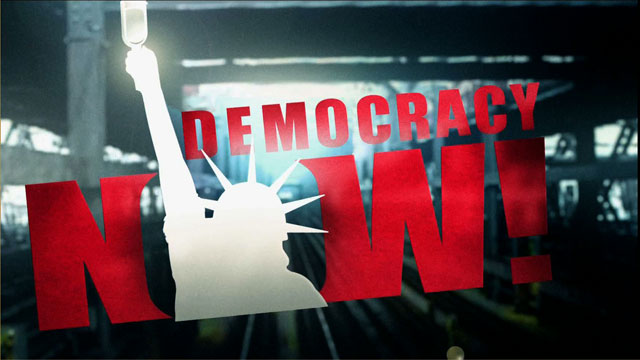 Media Options
A Colombian court granted an injunction last Thursday to stop California oil giant Occidental Petroleum from drilling on Indigenous lands of the U'wa people. The court determined that the drilling would violate the U'wa's fundamental right to life. Occidental Petroleum immediately filed an appeal against the court's decision.
For ages we have tried to get Occidental's comments on their involvement in Colombia. In 1992 the company purchased exploration rights to drill on U'wa land. Public scrutiny increased in 1995, when the company was granted further exploration rights and the U'wa people threatened to commit mass suicide by jumping a 1,400 foot cliff if the company drilled on their land, which they consider sacred. That was when many environmental groups got involved in the issue. Late yesterday afternoon we were finally able to get Larry Merlage, Vice President of Occidental, on the line.
Guests:
Larry Meriage, Vice-President of Occidental Oil.
Robin Kirk, Colombia researcher for Human Rights Watch.
Steve Kretzman, of the U'wa Defense Working Group.
Roberto Perez, U'wa Indigenous Leader.
Related links:
---