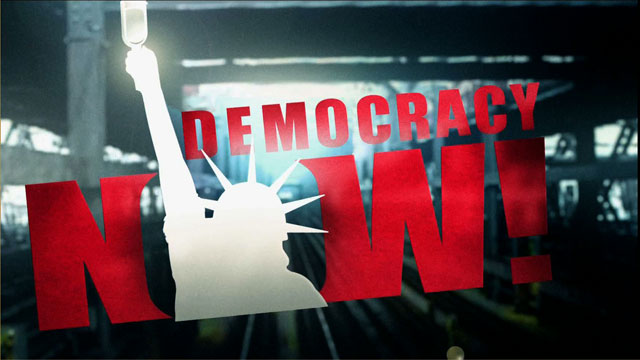 Media Options
This news from Texas — A top state senator has asked the Texas Board of Pardons and Paroles to hold a rare public hearing on the fate of death row prisoner Gary Graham. He is scheduled to be executed tomorrow at 6 p.m.
In a letter obtained by the Fort Worth Star-Telegram, Sen. Rodney Ellis wrote "Serious concerns have been raised about the Gary Graham case."
Ellis is president pro tem of the Texas Senate and serves as the state's top executive when the governor and lieutenant governor are out of state.
In an unusual move, the chairman of the board has postponed the deadline for the vote until noon tomorrow, six hours before Graham is set to die.
Typically, members of the parole board individually review a case then vote by fax or telephone without group deliberation.
Governor George Bush has publicly attempted to make the Board of Pardons and Parole the focus of who will decide Gary Graham's fate. All of the board's members, though, are Bush appointees.
Meanwhile yesterday, Graham was visited by the Rev. Jesse Jackson. He is among those calling for Bush to spare the Graham's life. Jackson met with Graham for about an hour, and afterward described him as hopeful.
Guests:
Tonya McClary, attorney and program director, National Coalition to Abolish the Death Penalty.
Robert Warden, Executive Director, Center on Wrongful Convictions at the Northwestern University School of Law.
Will Harrell, Executive Director of the ACLU of Texas.
Larry Holmes, an anti-death penalty activist who participated in a demonstration at the Republican National Committee Headquarters in New York.
Related links:
---