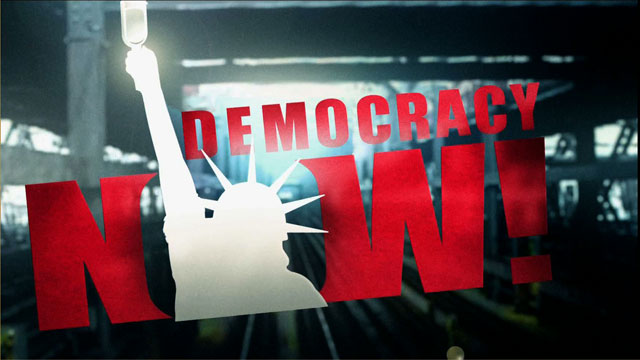 Media Options
As the World Petroleum Congress gets underway in Calgary, Alberta, activists have been converging from around the region for a Counter Congress dealing with the environmental and human rights impacts of the oil industry. On Wednesday night, Canadian immigration officials arrested two Bay area campaigners at Calgary's international airport.
The officials told Amit Srivastava of the Transnational Resource and Action Center (TRAC) and Carwil James of Project Underground that they were detained because of their involvement in activities critical of the World Petroleum Congress.
According to the two men, immigration officials then read through and copied papers and electronic documents the activists carried, including Amit's yearlong work plan dealing with the oil industry.
Guests:
Amit Srivastava, deported from Calgary, Alberta. Researcher with the Transnational Resource and Action Center (TRAC). Shannon Wright, Rainforest Action Network. One of the protestors at the World Oil Congress in Calgary, Alberta.
Tony Clark, Council of Canadians, Canada's largest public interest organization. One of the organizers of protests outside the meeting of the Organization of American States in Windsor, Ontario.
Related links:
---