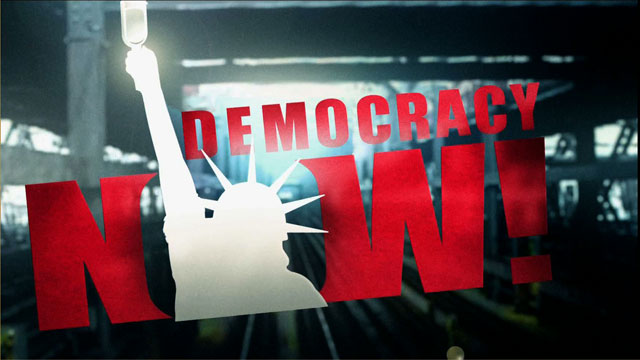 Media Options
Last week, President Clinton signed a $1.6 billion military aid bill for Colombia, allegedly to be used in the so-called war on drugs. This aid package comes at a time when numerous massacres committed by forces linked to the U.S.-backed Colombian military, are being uncovered. It's interesting that The New York Times ran a front-page article on one of these massacres that took place in February. The piece ran a day after Clinton signed the aid package.
The article began like this:
The armed men, more than 300 of them marched into the tiny village of El Salado early on a Friday. They went straight to the basketball court that doubles as the main square, residents said, announced themselves as members of Colombia's most fear right-wing paramilitary group, and with a list of names began summoning residents for judgment.
A table and chairs were taken from a house and after the death squad leader made himself comfortable, the basketball court was turned into a court of execution, villagers said. The paramilitary troops ordered liquor and music, and then embarked on a calculated rampage of torture, rape and killing.
That was from The New York Times. Well, this massacre and others have prompted Senator Paul Wellstone— Democrat from Minnesota —to call on Secretary of State Madeleine Albright to investigate the reported murder and disappearance of 71 civilians in El Salado and the murder of six civilians last weekend in La Union, Colombia. We did ask the State Department to join us on today's program. They turned down our offer.
Guest:
Senator Paul Wellstone, a Democrat from Minnesota. He has just sent a letter to Madeleine Albright demanding an investigation into recent massacres in Colombia.
Related link:
---