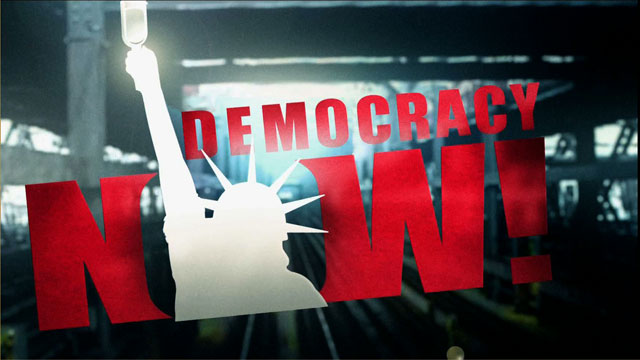 Media Options
As Al Gore and the Democrats gear up for their coronation ceremony in Los Angeles at the Democratic National Convention, activists are gearing up for turning the city into what they say will be a Festival of Resistance.
Guests:
David Solnit, a member of Freedom Rising Affinity Group and is part of Arts in Action, which is organizing street theater and culture throughout the week and plans on turning LA into a festival of resistance.
Kimi Lee, with the Direct Action Network.
Related links:
---