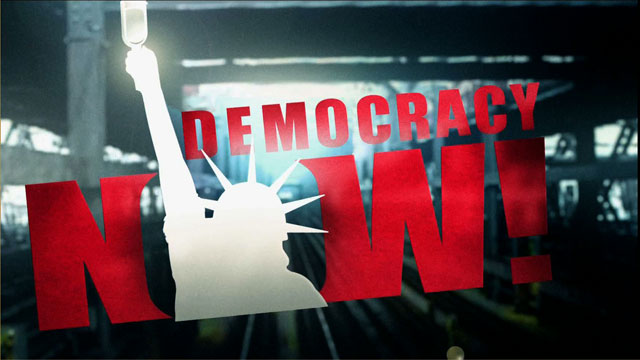 This is viewer supported news. Please do your part today.
Donate
Word just in from Indonesia, two student leaders have just been abducted from Banda Aceh. Muzakir and Mohamed Saleh of Sira were reportedly seized from a car repair shop by seven men in plain clothes armed with pistols and long rifles. They were taken away in two jeeps. With Defense Secretary William Cohen currently in Indonesia, solidarity groups are urging people to call the State Department to demand that the Indonesian government locate and release the abducted activists immediately.
Guest:
Allan Nairn, a freelance journalist and activist currently in Asia.
---