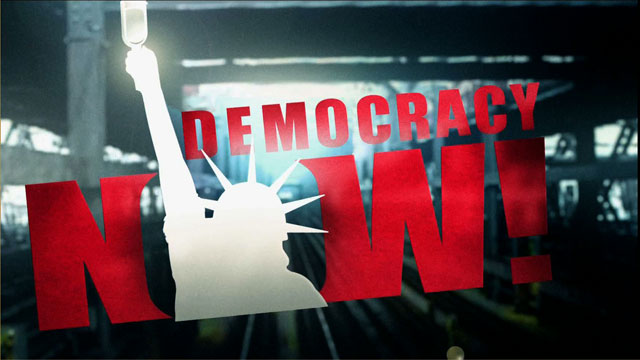 The two-week trip is the first time the rebel leader, Subcomandante Marcos, has emerged publicly from the southernstate of Chiapas since the Zapatistas swept into San Cristobal on New Year's morning in 1994.
The ski-masked rebel leader told a cheering crowd of thousands in Oaxaca yesterday "Never again will there be a planor program that doesn't take us into account." Passage of a bill broadening the rights of Mexico's marginalizedIndians is one of three conditions the rebels say must be met before they will renew long-stalled peace talks withthe government.
With us today to talk about the struggle that had inspired millions around the world is Xaviar Elorriaga. Sentencedto 30 years in prison by the Mexican government for his association with the Zapatistas, Elorriagoa was released 16months later and became architect of FZLN, Frente Zapatista Liberation National, the unarmed wing of the Zapatistarebel group.
Guest:
Xaviar Elorriaga, in Mexico City, member of National Coordination of Frente Zapatista
---