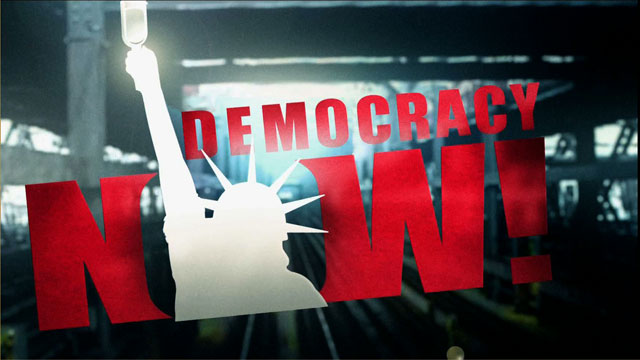 Media Options
Last year Peruvian TV stations aired a leaked video tape showing Peruvian President Alberto Fujimori's spy chiefbribing an official. The resulting scandal caused Fujimori to resign and the head of the intelligence service,Vladimiro Montesinos, to flee.
Now thousands more video tapes have been discovered documenting many of Peru's top officials engaged in sex, drugtaking and corruption. In them, Montesinos who was a close associate of the CIA — is seen manipulating everythingfrom arms deals to mining concessions to fixing the election won by Fujimori last May.
Guest:
Javier Diez-Canseco, former congressman in Peru and part of Peruvian Left.
---