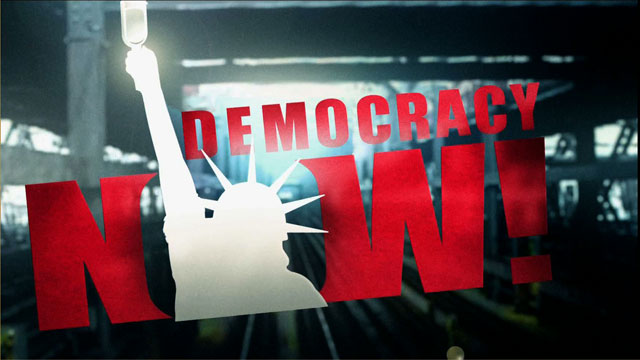 Media Options
Going against the recommendations of the head of the Environmental Protection Agency, President Bush yesterday insisted his administration was committed to opening the Arctic National Wildlife Refuge in Alaska to energy exploration, describing the impact as no more than "a footprint amongst 19 million acres".
He also referred repeatedly to natural gas–presumably because it is cleaner and more efficient–when the main energy source of interest to drilling companies is actually oil.
He said, "We're talking about a 2,000-acre (810-hectare) area that will be accessible by ice roads, and actually which won't exist, obviously, when the ice melts. The technologies are such that I'm confident, and a lot of other people are confident, that we can explore for natural gas in a way that will not harm the environment."
President Bush's comments came only days after conflicting statements emerged from his administration. On Sunday, EPA head Christine Todd Whitman announced that a White House energy task force would not recommend oil drilling in the Arctic National Wildlife Refuge.
A day later, White House spokesman Ari Fleischer said that Whitman had been speaking in "confusion." He then directly contradicted her, saying the task force will recommend that oil drilling be allowed in the refuge.
The factions of the Bush administration have issued contradictory statements, but the wall of silence is uniform. The administration has not mentioned that the Arctic National Wildlife Refuge is home not only to an estimated 10 billion barrels of oil, but also to a variety of rare species, including caribou, muskoxen and more than 135 types of birds.
Or, more importantly, that the drilling is fiercely opposed by the Gwich'in, an Athabascan tribe which lives on the edge of the refuge and numbers around 6,000. Tribe members say the herd of caribou is their principal source of food and clothing, and has become deeply enmeshed in their culture. Today we will speak with a Gwich'in representative about the true cost of drilling in the Alaska National Wildlife Refuge.
But the Gwich'in are not the only people opposed to oil drilling. The U'wa, a peaceful tribe of 5,000 living in the cloud forests of northeastern Colombia, are calling on Occidental Petroleum to halt exploratory oil drilling on their sacred tribal lands. Two days after the US Congress approved $1.3 billion in mostly military aid to Colombia, the U'wa homeland became heavily militarized. Today, thousands of soldiers guard the area surrounding the drill site.
Guerrilla bombings of Oxy's Cano Limon pipeline have escalated, with over sixty attacks so far this year, in retaliation to U.S. military aid. The pipeline has been bombed over 1000 times since 1986.
During the Presidential campaign of Al Gore, who holds considerable stock in Occidental, the protest against the drilling has increased. Activists won a major victory when Fidelity Investments, one of Oxy's largest shareholders and the world's largest mutual fund, dropped 60% of its Oxy holdings, worth over $420 million.
Activists protested again at Oxy's annual shareholder meeting last week. We will speak with Roberto Perez, the President of the U'wa Traditional Authority, who was there.
We will also speak with Oronto Douglas, head of the Environmental Rights Action (ERA) in Nigeria and attorney with the legal team that defended environmental rights activist Ken Saro Wiwa, who was hanged in 1995 by the Nigerian military for his activism against Shell.
Finally, we will speak with a leader of the campaign against ExxonMobil, which become the world's largest corporation when it topped the Fortune 500 list two weeks ago. ExxonMobil is the strongest critic of global warming science.
Guests:
Sarah James, Spokesperson of the Gwich'in Steering Committee in Alaska
Oronto Douglas, Deputy Director of the Environmental Rights Action in Nigeria
Amit Srivastava, Climate Justice Coordinator for CorpWatch
Roberto Perez, President of the U'wa Traditional Authority
Cassandra Smithies, Translator, interpreted for the indigenous people's delegation at the United Nations Framework Convention on Climate Change (in Bonn, Leon, and the Hague) and the Kyoto Protocol
Kim Foster, Co-Coordinator of the Boston Earth Action Network and organizer of the U'wa President's Tour
Peter Altman, National Coordinator of Campaign ExxonMobil, and Chair of the Corporate Campaign Working Group, which is organizing the first national conference to teach corporate campaigning in Dallas May 27-30. 1-87-SAVE-TIGER (877-283-8443),
Related links:
---