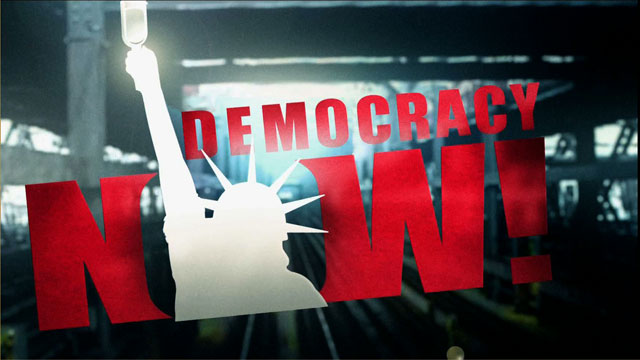 Media Options
Philippine President Gloria Macapagal Arroyo said today that she would use force if necessary to keep public orderafter a crowd of over 100,000 people rallied in support of jailed former leader Joseph Estrada.
Estrada's followers called off a march to the presidential palace which officials had feared would be a signal for acoup attempt by forces still loyal to the disgraced former president. Estrada has been charged with graft, perjuryand economic plunder. The charges are punishable by life in prison or death.
Guest:
Walden Bello, National Chair of the Citizen's Action Party of the Philippines and Executive Director ofFocus on the Global South.
Related link:
---