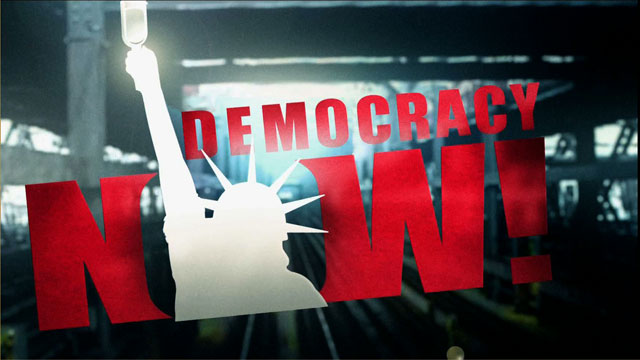 Media Options
This weekend, Attorney General John Ashcroft said that the execution of Timothy McVeigh would go forward on June 11.Ashcroft's decision came on the heels of an earlier announcement that the Justice Department would delay theexecution to allow McVeigh's defense attorneys a chance to examine thousands of pages of documents previouslywithheld by the FBI. Among the documents were hundreds of interview reports collected by FBI field offices duringthe course of their investigation into the April 1995 bombing in Oklahoma City.
Justice Department officials insist that the documents were not deliberately withheld, and that nothing in themexculpates McVeigh, who has repeatedly confessed to carrying out the bombing. McVeigh himself has not ruled out thepossibility of challenging his death sentence or even seeking a retrial, although he had previously waived his rightof appeal.
Over the weekend, however, both Republicans and Democrats on Capitol Hill offered scathing criticism of the FBI'shandling of the McVeigh case, which they say reflects deep problems within the agency. The FBI's withholding of thedocuments is just the latest in a series of major setbacks dating back to the FBI's deadly attack on the BranchDavidian compound in Waco Texas in 1993, and the bureau's recent failure to ferret out espionage by one of itshighest ranking employees, Robert Hansson.
The withholding of the documents also raises again the question of whether McVeigh and Terry Nichols were the lonebombers. A new book by Lou Michael and Dan Herbeck, ??American Terrorist: Timothy McVeigh and the Oklahoma CityBombing, lays out the strongest case for the argument that Timothy McVeigh and Terry Nichols, acting alone,carried out the bombing of the Alfred T. Murah Federal Building in April 1995. Michael and Herbeck contend thatMcVeigh's trial attorney Stephen Jones and others have fanned what amounts to a conspiracy theory linking McVeigh tofar right groups, claims they say are contradicted by McVeigh's own insistence that he was solely responsible andthat the country "can't handle the truth–because the truth is, it was just me."
But more than six years after one of the worst acts of domestic terrorism in American history, the question ofwhether McVeigh and Terry Nichols acted alone still lingers. Journalist Andrew Gumbel has raised these questionsagain in a groundbreaking series in the London-based Independent, in which he argues that Timothy McVeighacted as part of a larger conspiracy with the far-right Aryan Republican Army to carry out the Oklahoma City bombing,but that the FBI deliberately squelched investigations into the possibility of a wider conspiracy to increase theirchances of convicting McVeigh.
Guest:
Andrew Gumbel, US correspondent for the British newspaper, the Independent and author of "TheOklahoma conspiracy" and "McVeigh sought martyrdom 'to aid co-conspirators.'"
Related link:
---