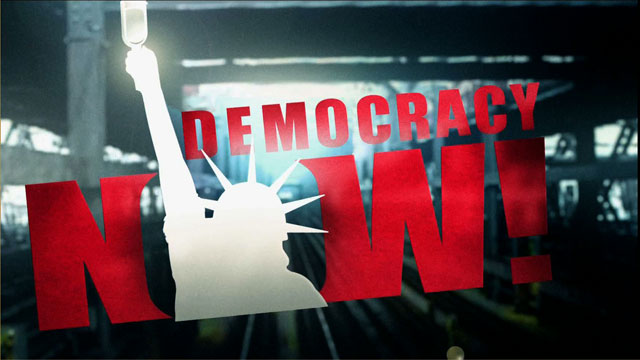 Media Options
A confidential Bush administration review has recommended that the United States reject a new treaty enforcing a banon biological or germ weapons. The move is certain to cause considerable concern among countries around the worldwho support a ban on biological weapons.
Monitoring provisions of the treaty call for visits of independent inspectors. Among the most powerful forcesopposing the treaty are biotech and drug companies, concerned that such visits by independent inspectors couldjeopardize trade secrets.
In addition to the drug and biotech industry, the Pentagon opposes the treaty, demanding limits on inspections ofAmerican "biodefense" installations, which the Pentagon says develop vaccines and protective equipment and analyzethe germ warfare threat.
The first step to ban germ weapons was taken when President Richard Nixon and other world leaders signed theBiological and Toxin Weapons Convention in 1972, which prohibits the development, production and possession ofbiological weapons. But the agreement had no means of enforcing compliance. That became a cause of great concernafter Russian President Boris Yeltsin conceded in 1992 that the Soviet Union had violated the accord by maintaining along-standing biological-weapons program after the treaty went into force.
Ten years ago, the United States and other nations began studying what could be done to monitor the treaty. Theybegan talks on a new protocol six years ago. Now, diplomats in Geneva have produced a draft protocol that wouldestablish measures to monitor the three-decade- old germ weapon ban.
But when the Bush administration took office, Donald Mahley, the American negotiator at the talks, proposed a review.The interagency group he led included working-level officials from the State Department, the Pentagon, the CommerceDepartment, the Energy Department and intelligence agencies. The team unanimously concluded that the current versionof the protocol would be inefficient in stopping cheating, and that all its deficiencies could not be remedied by thenegotiating deadline. The White House is considered virtually certain to go along with the team's recommendations.
Now that word of the secret review has begun to seep out, the criticism has begun.
Guests:
Dr. Barbara Rosenberg, professor at State University of New York and chairman of the Federation ofAmerican Scientists working group on Biological Weapons.
Dr. Jeanne Guillemin, Senior Fellow at the Massachusetts Institute of Technology Security Studies Programand author of ??Anthrax: The Investigation of a Deadly Outbreak (University of California Press, 1999, just outin paperback).
Dr. Susan Wright, historian of science at the University of Michigan and Director of the North-SouthAlliance on Biological Warfare and Disarmament.
Related link:
---