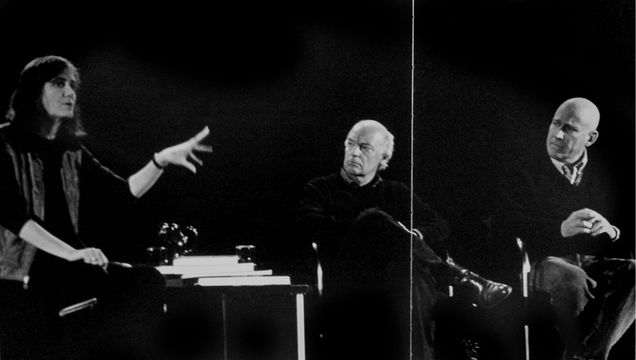 Media Options
Today, we continue our series on Art and Revolution with two giants of literature and politics, Sabastiao Salgado andEduardo Galeano.
Perhaps more than any other living photographer, Sabastiao Salgado's images of the world's poor stand in tribute tothe human condition. He defines his work as militant photography.
Trained as an economist, Salgado began working as a photojournalist in 1973. Among numerous international awards, hereceived the W. Eugene Smith Grant for Humanistic Photography, and was named Photographer of the Year' two times bythe International Center for Photography.
Salgado left Brazil in 1969 to avoid imprisonment under the dictatorship, ultimately settling in France. For his 1993book "Workers: An Archeology of the Industrial Age," Salgado traveled through Europe, India, Africa, and SouthAmerica to document the conditions of workers around the globe. His new book, "Migrations" is the product of aseven-year trek to more than 35 countries in which he documented the world-altering phenomenon of mass migration.
From a lonely corpse left behind in the desert, to the pallid face of a refugee child, his images capture the beautyand brutality of life for those forced to leave their homes and traditions.
Uruguayan writer Eduardo Galeano is a writer, journalist, and historian. His work — from the trilogy "Memory ofFire" to the classic "Open Veins of Latin America" — ranges across the post-conquest Americas, to uncover a heritageof oppression and resistance beneath the facade of official stories.
Born in 1940 in Montevideo, Galeano began writing newspaper articles as a teenager. By the age of 20 he becameEditor-in-Chief of LaMarcha_, and a few years later, he took the top post at Montevideo's daily newspaper_Epocha. At 31 he wrote his most famous book, "Open Veins of Latin America: Five Centuries of the Pillage of aContinent." He was imprisoned in Uruguay and lived in exile in Argentina and Spain before returning home. His newestbook, "Upside Down: A Primer for the Looking-glass World," exposes the absurdity of the modern world that teaches usto "to suffer reality, not change it," a world where poverty kills, people are hungry, machines are more preciousthan humans, and children work from dark to dark. Galeano is the recipient of the first Lannan Prize for CulturalFreedom.
They spoke at the College of Santa Fe, New Mexico in an event sponsored by the Lannan Foundation.
Guests:
Sabastiao Salgado, Eduardo Galeano
---