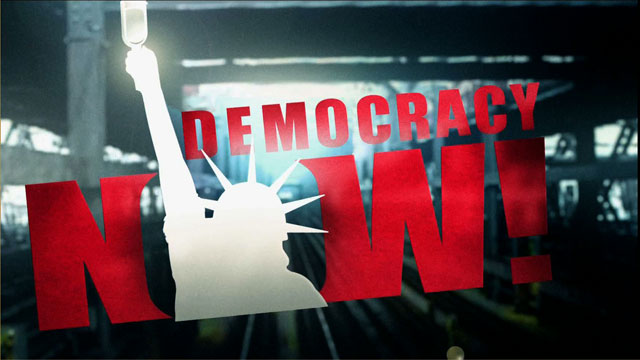 Media Options
The Bush administration told world leaders yesterday it could not support any international agreement that interfereswith the legal weapons trade or the right to own guns.
It also said that the United States, the largest supplier of arms worldwide, would not support moves to outlaw anyarming of rebel groups, nor would it help fund a campaign by human rights groups to raise awareness of the trade.
The announcement, which came on the first day of a U.N. conference aimed at stopping the deadly illegal trade oflight weapons, enraged humanitarian groups and delighted gun rights advocates.
Tomorrow we will talk to several participants at the U.N. conference about the United States' role in blockingprogress on halting the illegal small arms trade. But today, we will be looking at the record of the JusticeDepartment, under the leadership of Attorney General John Ashcroft, starting with gun control.
Attorney General Ashcroft was President Bush's most controversial administration nominee. In 1999, then-Senator JohnAshcroft led the effort to defeat African American State Supreme Court Justice Ronnie White's nomination to thefederal bench. The year before, he praised the Confederate leaders who fought to preserve slavery in the SouthernPartisan, a Neo-Confederate national journal. He has killed measures which would improve voting access. And he isopposed to abortion even in cases of incest, rape and when the life of the mother is threatened.
Given this record, many were worried about what Ashcroft would do for women and African-Americans as AttorneyGeneral. But his two most controversial moves have been on gun control and tobacco.
Last week, the Brady Center to Prevent Gun Violence filed an ethics complaint against Ashcroft, asserting that he hadviolated his ethical obligations to his client, the United States, by sending a letter to the National RifleAssociation. In the May 17 letter, Ashcroft wrote:
"Let me state unequivocally my view that the text and the original intent of the Second Amendment clearly protect theright of individuals to keep and bear firearms. While some have argued that the Second Amendment guarantees only a"collective" right to the States to maintain militias, I believe the Amendment's plain meaning and original intentprove otherwise."
The Brady Center contends that the letter sabotaged an important Justice Department case on gun control, which hingeson the interpretation of the 2nd Amendment.
We are joined right now by two people. Michael Barns is the President of the Brady Center to Prevent Gun Violence.We are also joined by renowned conservative leader Phylis Schlafly, who is the founder and president of the EagleForum. She made her name as the leader of the movement to defeat the Equal Rights Amendment.
Guests:
Michael Barnes, President of the Brady Center to Prevent Gun Violence.
Phylis Schlafly, President and founder of the Eagle Forum.
Related links:
---