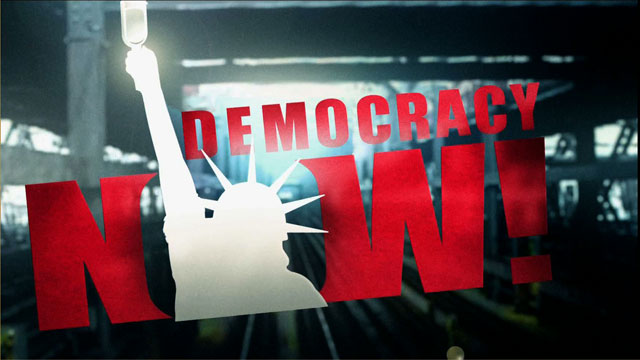 Media Options
In Geneva, Bush Administration officials announced today that the US is rejecting a UN treaty that would allow theinternational community to enforce a ban on biological weapons. The treaty, which has been under discussion forseven years, would allow for international inspections of facilities suspected of producing biological weapons. TheUnited States is the only one of 56 nations negotiating in Geneva that has rejected the draft treaty.
The announcement in Geneva comes on the heels of the Bush Administration's rejection of an international treaty onglobal warming and its sabotage of an historic UN agreement on curbing the international small arms trade. PresidentBush has repeatedly insisted that the US must defend itself against so-called "rogue states," an argument that themass media in this country largely accept. But for much of the world it is the US that is a rogue state, shreddingdecades old arms control treaties and rejecting, sabotaging, or undermining international agreements that enjoywidespread support.
Guests:
Susanna Pimiento, with the Sunshine Project, an international group working against biological weapons.
Ross Gelbspan, retired journalist and author of "The Heat is On: the Climate Crisis, the Cover Up, and thePrescription."
Tamara Gebelnick, director of the Arms Sales Monitoring Project at the Federation of American Scientists.
Related links:
---