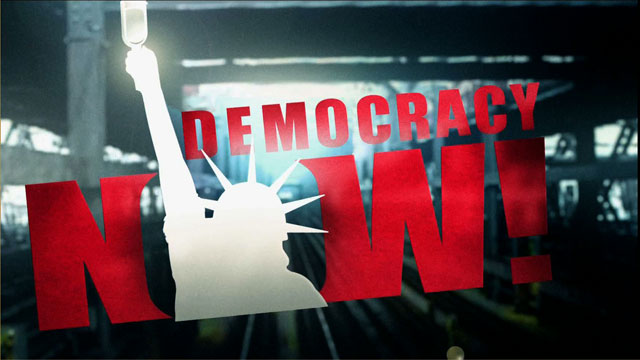 Media Options
Yesterday marked the eleventh anniversary of Iraq's invasion of Kuwait, and the eleventh anniversary of theimposition of U.S. backed economic sanctions that have killed more than a million people since 1990.
In Iraq 18 American and British activists marked the occasion with a fast outside the UN mission in Baghdad. Here inNew York, activists from Voices in the Wilderness, the Catholic Worker and Pax Christi began a 40 day fast outsidethe U.S. mission to the UN. They were joined on the first day of the fast by former Assistant Secretary General ofthe UN Denis Halliday, who resigned in protest over what he called a genocidal sanctions policy in 1998.
Guest:
Kathy Kelly, founder Voices in the Wilderness, two time Nobel Peace Prize nominee, fasting for 40 daysoutside the U.S. mission to the UN.
Related link:
---