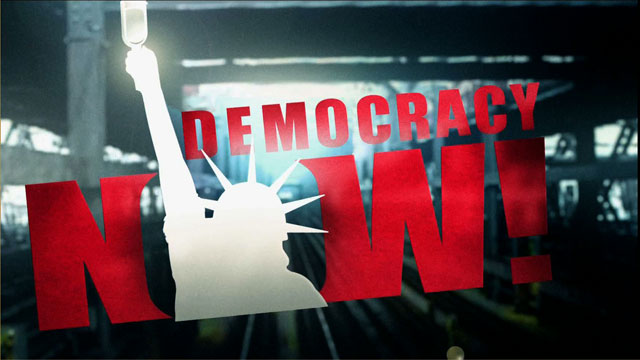 Randall Cotton wanted to bring DN! to Urbana-Champaign, two adjacent towns, which house the University of Illinois campus. But when Cotton started his campaign, he and his group came up against an unforeseen challenge. According to City Council Laws, at the time, the Mayor had final say about what was aired on Public Access. For largely unsaid reasons, the Mayor did not allow DN! to be aired.
So the community rallied together and took action.
They gathered over 1,000 signatures for a petition
Flooded cable commission meetings and city council meetings
Created numerous allies throughout the community.
After months of organizing, the Mayor was forced to respond to the community request for Democracy Now! The City Counsel even addressed its Public Access laws. Now, Urbana Public TV (UPTV) Channel 6 airs Democracy Now! at 7a.m., M-F. The community is currently mobilizing to bring DN! to the area's PBS station's program lineup.
---