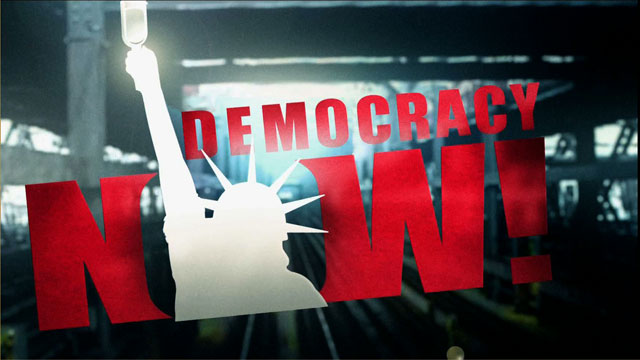 In 2005, Democracy Now! assembled an Outreach group dedicated to spreading the reach of DN's voice further into Canada. While there has been overwhelming support throughout the country since DN's inception in 1996, this recent increased Outreach effort has expanded this base
considerably.
The number of stations carrying Democracy Now! has currently reached a total of 39, including provinces that have never previously aired DN!, such as Quebec, Alberta and Nunavut. Our most recent, and by far our most impressive achievement so far, has been the full broadcast of Democracy Now! on CIUT, Toronto's preeminent,
listener-supported presenter of leading-edge music and spoken-word programming in Ontario.
As well, among our most recent additions has also included the transmission of the DN! headlines on the French-based college station CKUT at McGill University in Montreal. While CKUT and CIUT have both been very supportive of Democracy Now! in the past, they have always been reluctant, up until recently, to air us. These recent acquisitions can be attributed to the incredible local support in all of these radio markets by DN! listeners.
David Aaron- Democracy Now! Outreach Canada
---