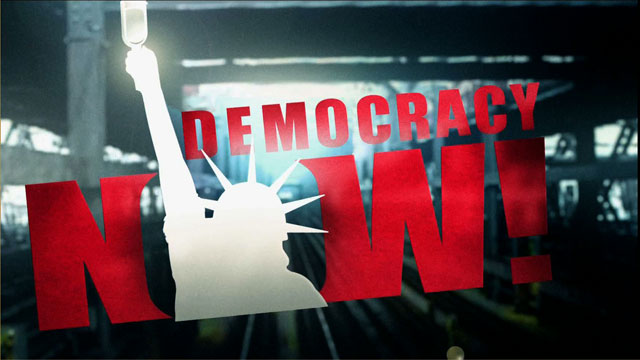 This is viewer supported news. Please do your part today.
Donate
In 1964, media analyst Marshall McLuhan suggested that a given medium was more important than its message.
Kimberly Butler of the Huffington Post interviews Amy Goodman along with Dan Rather, Geraldo Rivera, Tim Zagat, Rachel Sklar, Carol Jenkins, Bill Pullman, Bob Simon, John Ziegler, Juan Williams, Kevin Macdonald , Mary Alice Williams, and Stephen Cannell.
---