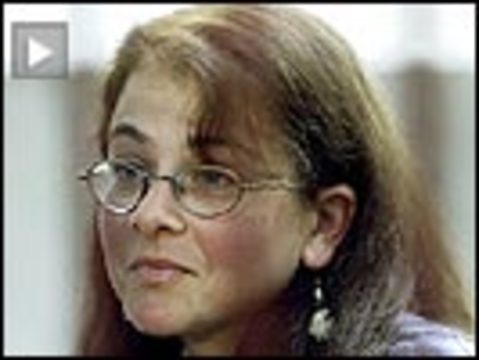 The once-imprisoned U.S. activist Lori Berenson will be allowed to travel to New York City to spend the holidays with her toddler son for the first time since her arrest in 1995. Last week, three judges granted her permission to take the trip, but on Friday she was prevented from boarding a flight. Monday afternoon, the AP reported that Peruvian migration officials have given Berenson permission to leave the country.
Democracy Now! has long covered the case of Berenson, aged 42, a journalist and graduate of the Massachusetts Institute of Technology, who was convicted in 1996 of helping the Tupac Amaru Revolutionary Movement plan an assault on the Peruvian Congress. Click here to listen to Amy Goodman's exclusive interview in 1999 with Berenson in the Socabaya Prison.
Berenson was tried by a hooded military judge, and prosecutors used secret evidence against her. For three years, she was held in the frigid Yanamayo prison in the Andes mountains in an unheated, open-air cell without running water, where her hands swelled like boxing gloves from the cold, and she developed gastric and eye problems. She was later transferred to the warmer Socabaya prison, but she was held in complete isolation there for many months. She ultimately served three-quarters of her 20-year prison term.
Click here to listen and watch interviews Democracy Now! has done about Lori Berenson over the past 15 years, including several discussions with her parents, Rhoda and Mark.
---