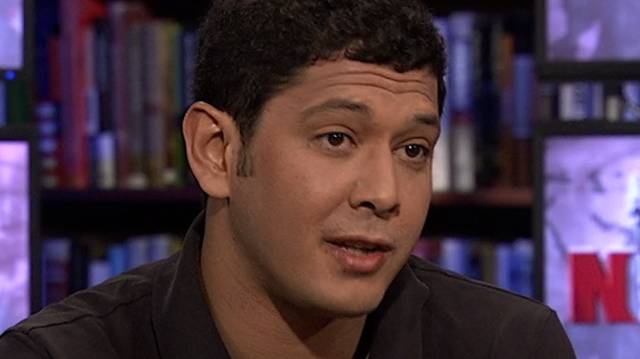 On Tuesday Democracy Now! correspondent Sharif Abdel Kouddous received the fourth annual Izzy Award for outstanding achievement in independent media, presented by the Park Center for Independent Media.
The award is named after the late I.F. "Izzy" Stone, who used his muckraking newsletter, I.F. Stone's Weekly, to expose government deceit and corruption while championing civil liberties, racial justice and international diplomacy.
Kouddous is sharing the award along with the Center for Media and Democracy, who is being honored for its investigative work on "ALEC Exposed," which probed the American Legislative Exchange Council, a corporate-funded organization that has promoted a wish list of pro-corporate legislation into law in state after state and in Congress. CMD made its investigation public last July in collaboration with The Nation_, and the exposé sparked months of news coverage in mainstream and independent outlets. The publisher of PRWatch, SourceWatch and BanksterUSA, the center has been doing investigative reporting since 1993, with a special focus on corporate and government propaganda. Click here to see our interview with the Center's Lisa Graves about the ALEC and the Koch Brothers connection.coverage
Born in the United States and raised in Egypt, Kouddous covered the 18-day Tahrir Square uprising of Egyptians against dictatorship and the upheaval that followed as a correspondent and senior producer for Democracy Now! His reporting was the primary source for the HBO documentary In Tahrir Square, and his analysis from Egypt has been widely posted in other media outlets, including The Nation, Foreign Policy, Egypt Independent and the Pulitzer Center on Crisis Reporting.
Click here for more information about the event.
Click here to watch all of the reports filed by Sharif Abdel Kouddous from Egypt for Democracy Now! for the last year.
---