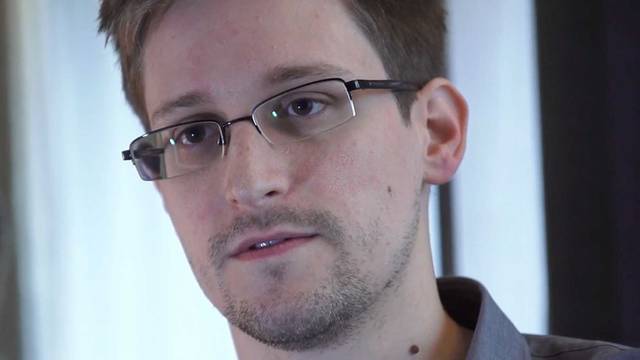 Amy Goodman interviews Michael Ratner, lawyer for Julian Assange and WikiLeaks, about the breaking news that NSA whistleblower Edward Snowden has freely left Hong Kong and has flown to Russia. He is seeking asylum in an unnamed country. Ratner is president emeritus of the Center for Constitutional Rights.
"Apparently he left Hong Kong with no difficulty," Ratner says, confirming that he is now in Moscow. "Hong Kong government said that the warrant for his arrest issued by the United States was not valid. That he was free to leave."
"He is not a fugitive. At this point, there's no warrant that we know of outstanding for his arrest. Any charges from the United States are apparently sealed," Ratner says. "He is seeking political asylum in another country. … It is not public yet where he is going on to."
Major news outlets are reporting that Snowden has asked Ecuador for asylum. Ecuador's foreign minister, Ricardo Patiño Aroca, confirmed the request on Twitter, "The Government of Ecuador has received an asylum request from Edward J. #Snowden."
"Edward Snowden is entitled to political asylum under the refuge convention. People who are persecuted for their political opinions are entitled to political asylum," Ratner says.
"In this case, Julian Assange was granted political asylum because whistleblowers about government corruption and criminality of governments are often recognized as people entitled to political asylum," Ratner says. "Political asylum overrides any extradition."
"This is a man who has taken on the United States and the massive surveillance … and started an important debate. He is a hero and a whistleblower," Ratner says.
WikiLeaks issued this press release on Sunday, June 23:
"Mr. Edward Snowden, the American whistleblower who exposed evidence of a global surveillance regime conducted by U.S. and U.K. intelligence agencies, has left Hong Kong legally. He is bound for a democratic nation via a safe route for the purposes of asylum, and is being escorted by diplomats and legal advisors from WikiLeaks. Mr. Snowden requested that WikiLeaks use its legal expertise and experience to secure his safety. Once Mr. Snowden arrives at his final destination his request will be formally processed."
To watch all recent Democracy Now! reports on Snowden and the NSA surveillance program with other NSA whistleblowers, click here.
---