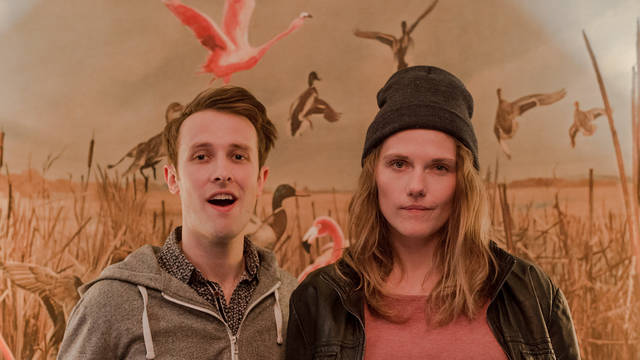 Listen to "American Poor," a new song by Dead Horses. The song premiered on Democracy Now! today. The song appears on their new album My Mother the Moon out April 6.
Sarah Vos, lead singer/songwriter of Dead Horses said about "American Poor":
After the 2016 presidential election, I started writing what would become several of the songs on the new record. I was inspired by my own feelings as well as the collective sense of shock and fear that seemed to be shared by so many people in the country and the world.
I've been interested in the disparity between the poor and wealthy for a long time.
What does it mean to be poor? I've been hearing that word [poor] my whole life–whether in church, on television, in history classes. American Poor is a concept… you can't afford to go to the doctor, pay-off school loans, or keep your house warm, and yet all day long you're being bombarded with reasons to buy things.
And then there's the kind of poor that has little to do with money–poor in spirit or knowledge. Ignorance is one of the deepest kinds of poverty.
The act of service is one of the most beautiful human experiences, and yet service is one of the lowliest endeavors in our culture. It's strange to me and it seems backwards.
---