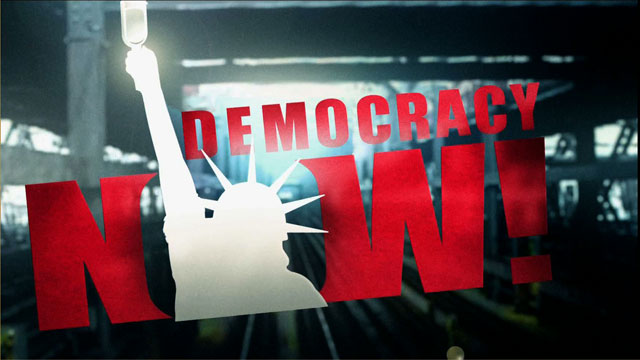 This is viewer supported news. Please do your part today.
Donate
Neighbor to Neighbor is a grassroots organization working for human rights and economic justice, which has a political action committee unlike other PACS. Instead of giving money to campaigns, Neighbor to Neighbor gives in-kind donations of trained organizers to help get out the vote in close Congressional races. Joining us now to talk about their efforts is:
SHELLY MOSKOWITZ, POLITICAL DIRECTOR OF THE NEIGHBOR TO NEIGHBOR POLITICAL ACTION COMMITTEE.
Speaking of Neighbors, we though it would be interesting to find out how people living in other countries are viewing this U.S. election, especially our neighbor to the South, Mexico, since the political and economic fates of our two countries are so intertwined. As anti-immigrant rhetoric becomes a powerful feature of many campaigns, and the fallout of the North American Free Trade Agreement goes largely unaddressed, we asked reporter Jana Schroeder to speak with Mexican citizens about the U.S. elections. (4:35)
---