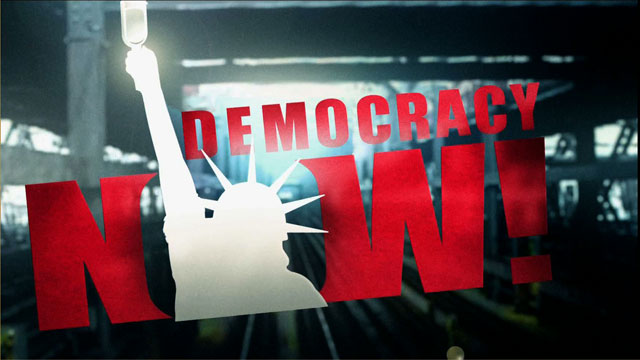 Media Options
On Wednesday a St. Petersburgh grand jury refused to indict a police officer for shooting an 18-year old African-American, Teyron Lewis on October 24th. St. Petersburgh police raided local political organizations, and fired tear gas at protesting crowds. ONe officer was shot and nine were arrested.
Joining Amy to discuss the situation is Omali Yeshitela, Chairman of the African People's Socialist Party, and Rob Lorei, news director, WMNF, Tampa, Fla.
Yeshitela (via phone) describes the aftermath of the grandy jury decision, and the actions of police on the black St. Petersburgh community, including tear gas attacks and blocking political groups from meeting. He believes that the four officers involved with the Lewis shooting should face the death penalty.
Lorei discusses local media coverage of the situation. He says they are giving little historical context of the African-American coalition and doing little to bring both sides of the issue together, raising the level of tension in the area. The coalition is being portrayed as instigators to the unrest.
---