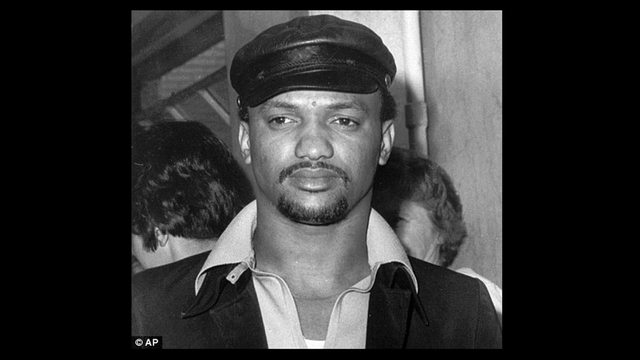 Media Options
---
Guests
Kathleen Cleaver

law professor, former member of the Student Nonviolent Coordinating Committee who also served as communications secretary of the Black Panther Party.
Image Credit: Associated Press
We examine the case of Elmer "Geronimo Ji-Jaga" Pratt on the day of a hearing that could determine whether he gets a new trial. In 1968 Caroline Olson was murdered at a tennis court in Santa Monica. Her husband Kenneth identified several suspects from police photographs, and then years later identified Pratt as the murderer. Pratt is a decorated Vietnam war veteran, a UCLA student, and member of the Black Panthers who maintains his innocence. He says his conviction was based on the false testimony of Julius Butler, an FBI informant. We feature a 1982 interview with Pratt from the Pacifica Radio Archive about his time in Vietnam, his return home, attending college, and work in the community and with the Black Panthers. We also speak with former FBI agent Wesley Swearingen, author of "FBI Secrets: An Agent's Expose"; Pratt's sister Jenny Pratt; and Kathleen Cleaver, a law professor and former Panther, about her testimony as an alibi witness at Pratt's trial.
---