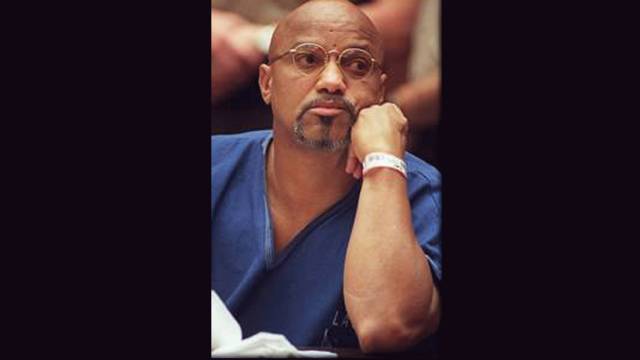 Media Options
We play excerpts from a hearing to determine whether Geronimo Ji-Jaga Pratt will win a retrial, including arguments from his lawyer Johnnie Cochran, in a special update produced KPFK-FM News Director Frank Stoltz.
Former Black Panther Party leader Geronimo Ji-Jaga Pratt was convicted in 1972 of shooting teacher Caroline Olsen to death and critically wounding her husband during a 1968 robbery on a Santa Monica tennis court. But he has always maintained his innocence, saying he was at a Panther meeting in Oakland at the time of the murder. He says he was the victim of the FBI operation that aimed to destroy the Black Panther Party: the Counter Intelligence Program or COINTELPRO. The key prosecution witness, Julius Butler, is alleged to have been an FBI informant.
In a related segment aired March 13, 1997, we interview Edward Boyer, a Los Angeles Times reporter who has been covering the case of Geronimo Pratt extensively.
---