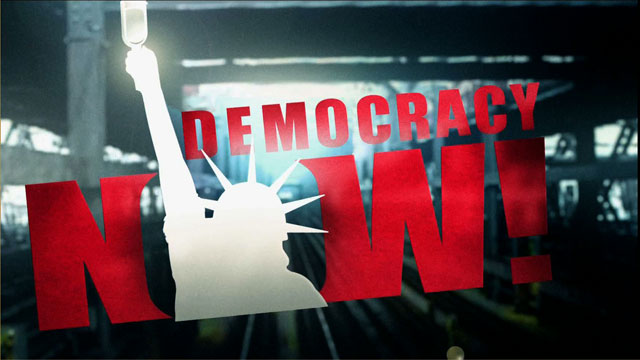 This is viewer supported news. Please do your part today.
Donate
In 1995, PBS aired "Not in Our Town", a documentary about the community's efforts in Billings, Montana to take a stand against a series of hate crimes. The film recounted how, after services at an African American church were disrupted by skinheads, members of other denominations throughout Billings attended the church to help secure it. The film also documented how 30 members of the painters union showed up to help restore the home of a Native American family which had been defaced with racist graffiti, and how after a Jewish cemetery was desecrated, the local newspaper printed full-page Menorahs that were subsequently displayed in nearly 10,000 homes and businesses. Today, PBS airs "Not in Our Town II", which covers scores of other communities around the country that were inspired by the people of Billings. The two guests, Patrice O'Neil, producer of the PBS piece and Brian Brady, chief of police of Novato, CA discuss the role of law enforcement in dealing with hate violence. Brady emphasizes the importance for the police to have a clear policy for a prompt, sustained effective response to hate crimes.
Keyword: Racism, hate crimes, law enforcement, community activism.
---