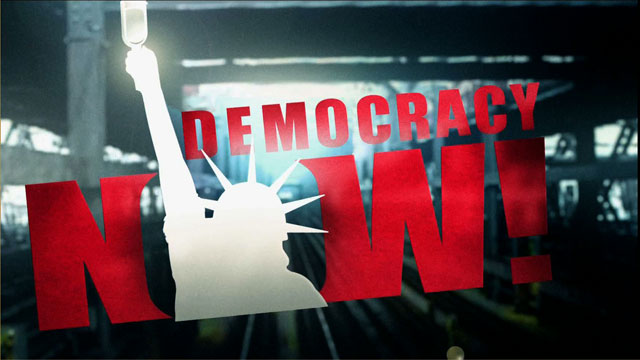 This is viewer supported news. Please do your part today.
Donate
Guests
Tom Andrews
Former Maine congressman and head, People for the American Way
Lisa Herdahl
Mississippi mother who has filed suit on her children's school to stop religious activities in the classroom
---
Lisa Herdahl, a mother of six living Mississippi, has brought a lawsuit against her children's school district to challenge its practice of holding prayers in school. The schools within the district commonly recite prayers over the intercom, teach Bible classes, and allow teachers to lead students in regularly scheduled "prayer times". Herdahl, who herself is a Christian, states that she does feel that one prayer can cover the beliefs of all students, and therefore no prayer should be put forth as the standard in their schools. However, her efforts to keep prayer out of the schools have not been met favorably by the community, and Herdahl says that her children now know what it is like to suffer from the intolerance that accompanies being a minority.
People for the American Way is an organization providing legal support for Lisa Herdahl and others like her. Tom Andrews, the group's leader, calls Lisa Herdahl a "true American hero." He says that the principle of religious freedom that was so basic to America's founding is under siege in these modern times, and that as a society we still have a long way to go.
---