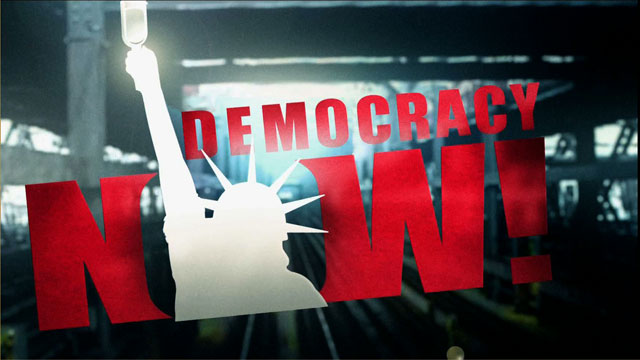 Media Options
Guests
Tom Andrews

Former Maine congressman and head, People for the American Way

Lisa Herdahl

Mississippi mother who has filed suit on her children's school to stop religious activities in the classroom
People for the American Way is a promoter of diversity, religious and political freedom, wise use of tax dollars, and equal opportunity to succeed. PFAW tracks the right wing ("Expose the Right") to reveal the reality of the Republican stampede to the right by asking questions at rallies in Iowa and New Hampshire. One interviewer asked Lamar Alexander if he would consider Pat Robertson for VP and he said he would. Popular wisdom considers Pat Buchanan the "extremist," but he only says publicly what they all quietly espouse. Alexander, the "moderate" alternative to Bob Dole wants to repeal the Brady Bill and abolish the social safety net. God and Country rallies are used by Christian Coalition to show their supporters what they can do. They really do bring people to the polls. The key to their success is for the rest of us to be asleep. Dole shows up at these rallies and proclaims he is in perfect harmony with them, and there is every reason to believe he will follow suit once in office. [break]
Lisa Herdahl has sued her Mississippi school district to stop intercom prayer, Bible classes in K-6 and 9-12, as well as prayer in the classroom. Students who don't wish to join the prayer are  
taken out into the hall. One history teacher showed a Christian video in class. Herdahl is a Christian but believes that one group should not take over a school and force its beliefs on others. She is overruled by the majority in her area but says her children have become stronger through this resistance and more conscious of how it feels to be a minority. The superintendent says he will take it to the Supreme Court; she is fine with that. She has had to quit her job because of problems at work and the children are having a hard time keeping up at school. PFAW is backing Herdahl with legal support and taking the case to the court of public opinion to discuss religious freedom and liberty.
---