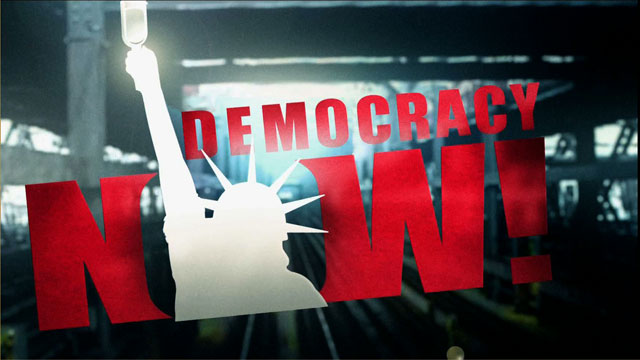 This is viewer supported news. Please do your part today.
Donate
Guests
Paul Billings
Associate Professor of Medicine at Stanford University and author of DNA on Trial: Genetic Identification and Criminal Justice
---
This week two U.S. Marines were Court Martialled for refusing to allow the military to take a blood and tissue samples from them for DNA identification. While the Pentagon claims the DNA would only be used to help identify service members killed in combat, the marines were worried that their genetic information could be used against them in the future, perhaps by insurance companies which have been known to deny health coverage to people who carry certain genes that are associated with diseases. The issue of DNA testing has raised the specter of "genetic discrimination" and poses serious questions about how science and technology can come into conflict with our privacy and democracy.
---