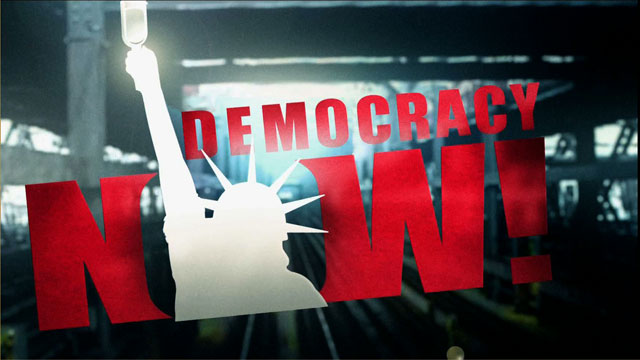 This is viewer supported news. Please do your part today.
Donate
---
Guests
Holly Sklar
Author of Chaos Or Community?: Seeking Solutions, Not Scapegoats for Bad Economics
---
A few months ago, Democracy Now aired a powerful speech by Illinois Democrat Jesse Jackson Jr, the newest member of Congress. It was Jackson's first speech in Washington after his election. We were so impressed with the wisdom and presence of the young Congressmen that we broadcast most of his speech. Here's an excerpt....
Representative Jesse Jackson Junior of Illinois, making his first speech in Washington earlier this year to the Communications Workers of America....When our guest Holly Sklar heard the speech, she had a profound and unusual sense of deja vu.....
---