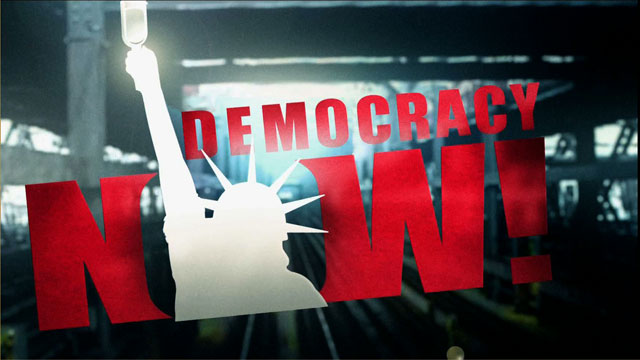 Media Options
Last Friday, the man who coined the 1960s mantra "Turn on Tune In and Drop Out" dropped out for the final time. Timothy Leary became famous when he and his colleague Richard Alpert were fired from Harvard University's psychology department in 1963 after they took LSD with college students. Leary then became a leading figure of the 1960s counterculture, an acid guru who Richard Nixon called "The most dangerous man in America" Leary ran for Governor of California in 1970 but his campaign was interrupted when he was arrested on a marijuana charge and sentenced to 10 years in prison. He escaped from prison and went to Algeria where he lived as a fugitive with Black Panther Eldridge Cleaver.
In his final years, Leary became an on-line activist and wrote a book called "Chaos and Cyber Culture". Leary recently talked with Ian Zalewski of Pacifica station KPFK about censorship on the internet. (Tape)
Timothy Leary speaking with Ian Zalewski of Pacifica station KPFK in Los Angeles. Timothy Leary died Friday morning at his home in Beverly Hills, California. He was 75 years old. His last words were "why not? Why not? Why not?" Leary had promised to videocast his death live on the Internet. Instead, his friends reportedly videotaped the experience for a future webcast. Leary's ashes will be launched into space this fall on a Spanish Satellite.
---