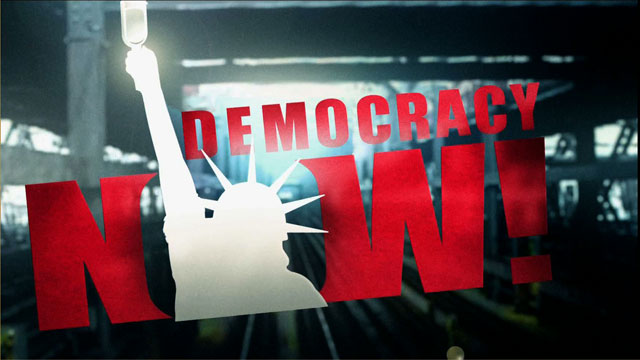 This is viewer supported news. Please do your part today.
Donate
Guests
Sara Diamond
Sociologist and author of Roads to Dominion: Right Wing Movements and Political Power in the United States
---
The issue of abortion is threatening to divide the Republican Party in this election year. Yesterday, GOP Presidential Candidate Bob Dole told NBC that his Vice President wouldn't necessarily have to support an all-out ban on abortion. His statements distressed Christian Coalition Executive Director Ralph Reed and Gary Bauer of the conservative Family Research Council who are both pressing Dole to pick an anti- abortion running mate. The issue of abortion is also dominating state Republican Party debates. Last month at the Texas Republican Party convention in San Antonio, the Christian Right faction tried to block delegates who don't support a constitutional amendment banning abortion from representing the state of Texas at the Republican National Convention in San Diego in August. The Texas convention was the latest manifestation of the Christian Right's growing control of the grassroots Republican Party nationwide — Christian Coalition and other Christian conservatives now control the GOP in at least 18 states. Sociologist and Author Sara Diamond has been studying and writing about the Christian Right since the early 1980s. Her two most recent books, published this year, are Roads to Dominion: Right Wing Movements and Political Power in the United States, published by Guilford Press, and a collection of her journalistic writings, Facing the Wrath: Confronting the Right in Dangerous Times, published by Common Courage Press.
She spoke recently with Pacifica's National Affairs Correspondent Larry Bensky, about the current status of the Christian Right and its influence on this year's elections.
---