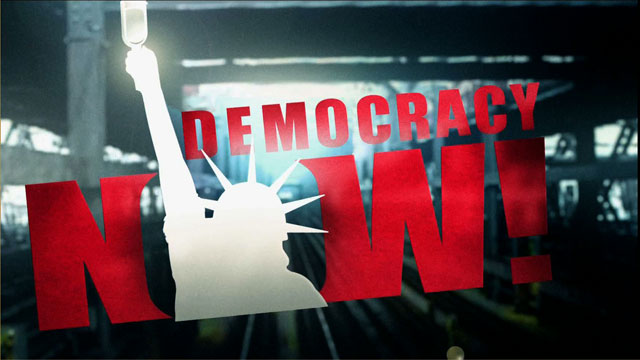 This is viewer supported news. Please do your part today.
Donate
Topics
---
Guests
BERNADETTE DEVLIN MCALISKEY
An Irish nationalist from the North of Ireland. She led the struggle in the 1960s and 1970s for the civil rights of Northern Ireland's poor, Catholic communities and has been an outspoken leader of the Republican movement
JERRY MCGEOUGH
An Irish nationalist who spent four years in German prisons
---
From one mother's son, to one mother's daughter. Irish civil rights leader Bernadette Devlin McAliskey's 25-year-old pregnant daughter sits in an isolated high security prison in London, England. She's awaiting extradition to Germany on charges that she attempted to murder 150 British soldiers as part of an IRA commando operation last year.
---