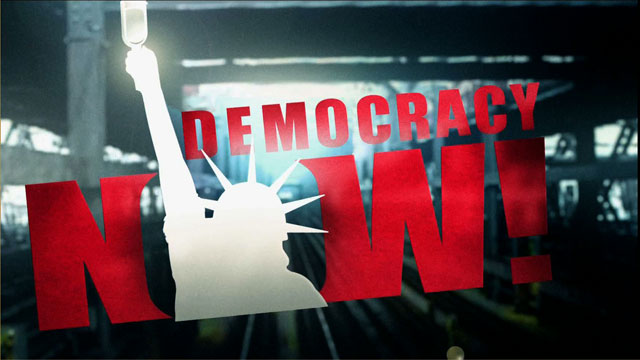 Media Options
This past year on Democracy Now! , we've heard a lot about the abusiveconditions that characterize sweatshops all over the world. Whether it'sthe Asian workhouses of corporate giant Nike or retail giant Eddie Bauer'suse of prison labor here in the United States, it seems that many of theproducts available to us in the stores are made with the blood, sweat andslavery of exploited workers.
But there is an alternative — it's called Fair Trade.
Guests:
Nina Smith, the chair of the Fair Trade Federation, an association of some 90 businesses committed to providing fair wages and employment opportunities to low income artisans and farmers worldwide. The Fair Trade Federation also seeks to educate consumers about how their purchases can support living wages and safe working conditions internationally. For more info: www.fairtradefederation.com or 1-800-688-5186.
Mac McCoy, the president of the Tibet Collection, a company that imports and sells Tibetan-made arts, crafts and clothing from Tibetan refugee communities in Northern India and Nepal.
Deborah James, the director of the Fair Trade Program at Global Exchange, a human rights and advocacy organization based in San Francisco.
Related Links:
---