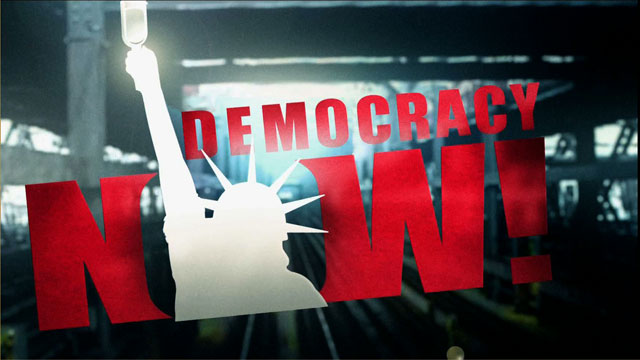 Media Options
Narration by, Amy Goodman; commentary by historian William Rogers, Stetson Kennedy, and Professor Larry Rivers of Florida Agricultural and Mechanical University.
After the Civil War terror was officially sanctioned by lynch laws/Jim Crow
laws. The rights and property of Blacks were "legally" stolen.
Between 1880 and 1923, an African-American was lynched every two and a half days, 85-95% of the time for allegedly rape or encounters with women.
In 1915, the Klan re-emerged helped by D.W. Griffith's "The Birth of A
Nation," which showed heroic Klansmen avenging the attack on a white girl by a Black man, "a sinister apelike negro beast." By the 1920s the Klan had "millions" of members throughout the U.S., boasting the control of several State legislatures as well as having members in both Houses of
Congress. Blacks were encouraged to migrate north, but found resistance and terror in northern cities, such as Chicago, St. Louis, and Tulsa.
On election day in 1920, the first year in which women could vote—there was systematic intimidation and violence against registered Black women voters. In Ocoee, Florida and the surrounding communities riots broke out; houses and churches were burned and black landowners July Perry and Mose Norman arrested; Perry was later killed along with some 35 others. This account is based, in part, on a report by Zora Neale Hurston who had gone to Washington in an effort to have the Ocoee riots and massacre removed from the "Florida Guide", which she and Stetson Kennedy had been working on together.
In 1940 Kennedy infiltrated the Klan to witness its activities. He
encouraged the FBI and the House Committee on Un-American Activities to
investigate; when they refused he took it to the media and broadcast the
minutes of the last Klan meeting naming judges and businessmen who were
involved in the Klan. The reaction was instantaneous. However, many
influential figures in politics remain sympathetic to the Klan, and the
myths surrounding its claim to fight for freedom remain largely
unchallenged.
---