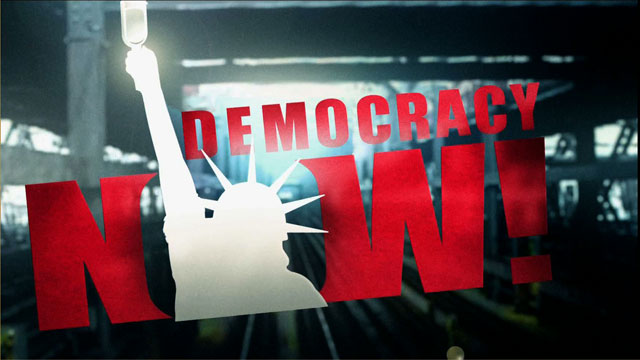 Media Options
Guests
Regina Cervantes

Trained emergency medical technician. She rushed to Ground Zero on September 11th and suffers from respiratory illnesses. She is featured in Michael Moore's latest documentary SiCKO and traveled to Cuba for medical treatment.

John Feal

Leading advocate for 9/11 responders. He is the president of the FealGood Foundation that assists 9/11 responders who have been denied government benefits. He was a first responder at Ground Zero and suffers serious health consequences.
The family of former Mexican president Carlos Salinas is embroiled in a massive corruption scandal, including allegations of money laundering and dealing with narcotics traffickers.
Tonight on PBS's Frontline, a new documentary looks at the corruption in Mexico's former first family.
GUEST:
LOWELL BERGMAN, award-winning CBS news producer who collaborated with PBS's Frontline to put together tonight's documentary, "Murder, Money and Mexico."
---